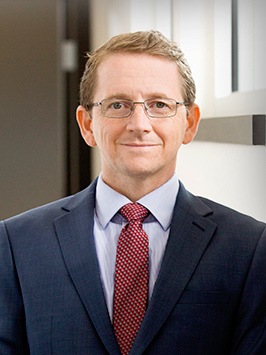 Dr. Youree attended medical school at Baylor College of Medicine in Houston, Texas, and completed his residency and his fellowship at Vanderbilt University in Nashville, Tennessee. He served as Chief ID Fellow his final year of training and served as an instructor in the Department of Medicine, teaching both medical and graduate students. During his fellowship, he participated in BSL-4 safety training at Emory University in Atlanta, Georgia. Dr. Youree sees patients with all forms of infectious diseases but has a special interest in transplant-related infectious diseases. He has been named a "Top Doc" in Tarrant County by Fort Worth Magazine and 360West magazines numerous times. In his free time, he enjoys spending time with his family and doting on his daughters. As a self-proclaimed "foodie," he enjoys cooking elaborate meals and attempts to honor his grandmother by planting a vegetable garden every year.
Undergraduate
Place: University of Oklahoma
Year: 1995
Degree: B.S.
Distinction:Special Distinction, 4.0 GPA; Phi Beta Kappa
Medical School
Place: Baylor College of Medicine
Year: 1999
Degree: M.D.
Place:Vanderbilt University Medical Center
Year: 2000
Major/ Program: Medicine
Place:Vanderbilt University Medical Center
Year: 2001
Major/ Program: Medicine
Place: Vanderbilt University Medical Center
Year: 2005
Major/ Program: Infectious Diseases
Distinction: Chief Fellow, Division of Infectious Diseases; Outstanding Fellow Award
Place: Diplomate, National Board of Medical Examiners
Year: 2000
Place:Tennessee Medical License
Year: 2002
Place:Diplomate, American Board of Internal Medicine
Year: 2003
Place:Diplomate, Infectious Diseases subspecialty of the American Board of Internal Medicine
Year: 2004
Place:Texas Medical License
Year: 2006
Randolph Tinsley Harrison Society
Infectious Disease Society of America
American Medical Association
American Society of Virology
Texas Medical Association