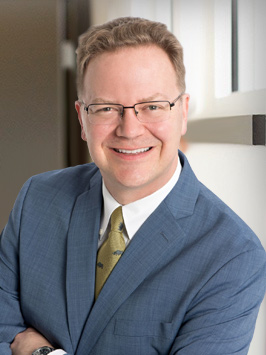 Cedric W. Spak, MD, MPH is an infectious diseases specialist with Texas Centers for Infectious Disease Associates (TCIDA) in both Dallas and Fort Worth, Texas. Dr. Spak has almost 20 years of experience caring for patients with a wide variety of infectious diseases marked by high complexity and severity. He is a nationally recognized specialist in transplant infectious diseases, in addition to having extensive experience in clinical infectious diseases, bone and joint infections and HIV.
Dr. Spak earned a BA in history from Rice University in 1994. Prior to medical school he spent a year at Wirtschaftsuniversitaet Wien in Vienna, Austria where he studied German. He graduated from the University of Texas Southwestern Medical School in Dallas in 1999, and he completed his internship and residency in Internal Medicine at the University of Texas Southwestern Medical School Parkland Memorial Hospital in 2002. He attended the University of Washington in Seattle for his fellowship in Infectious Diseases, where he also received the prestigious K30 NIH grant to pursue an additional year of training in Transplant Infectious Diseases and Virology. He obtained a Master's in Public Health in Epidemiology from the University of Washington, with which he helped establish an AIDS clinic in South Africa.
Dr. Spak currently has multiple clinics each week in the TCIDA Dallas office located in the Baylor Charles A. Sammons Cancer Center on the Baylor University Medical Center Dallas campus and at the TCIDA office building in Fort Worth, TX. In addition to his clinics, Dr. Spak sees patients daily at Baylor University Medical Center Dallas, Texas Health Dallas (formerly Texas Health Presbyterian Hospital Dallas), The Carrell Clinic, and Kindred Hospital Dallas Central. He has been voted as one of D Magazine's "Top Doctors" almost every year since 2009. Additionally, Dr. Spak has served over 40 times as either primary investigator or sub-investigator on clinical research trials.
Dr. Spak has given invited lectures across the country and internationally, and has contributed to clinical research in HIV and Transplant Infections, In 2018 he was the only transplant infectious diseases physician to present at the 9th International Living Donor Abdominal Conference in Matera, Italy. He makes frequent DFW television appearances as a medical expert. Dr. Spak is a member of the American Society of Transplantation, the Texas Transplantation Society, the Infectious Diseases Society of America, and the HIV Medical Association. He is fluent in Spanish, Polish and German.
Undergraduate
Place: Rice University
Year: 1994
Degree: B.A.
Major/ Program: History, German Language
Distinction: Cum Laude, Senior Honors Thesis
Medical School
Place: University of Texas Southwestern Medical School
Year: 1999
Degree: M.D.
Place:University of Texas Southwestern Medical School
Year: 2000
Major/ Program: Internal Medicine
Place:University of Texas Southwestern Medical School
Year: 2002
Major/ Program: Internal Medicine
Place: University of Washington, Harborview Hospital and Fred Hutchinson Cancer Research Center
Year: 2006
Major/ Program: Infectious Diseases
Place: University of Washington
Year: 2007
Degree: M.P.H
Major/ Program: Epidemiologybr> Distinction:K30 Clinical Research Training Program
Place: American Board of Internal Medicine
Year: 2023
Place: American Board of Internal Medicine, Infectious Disease
Year: 2026
Place: State of Texas Medical License
American Society of Transplantation
Transplant Infectious Disease Society
Texas Transplantation Society
American Medical Association
Texas Medical Association
Tarrant County Medical Society
American College of Physicians
Infectious Diseases Society of America
HIV Medical Association
South African Medical Association
HIV Medical Association
Spanish - fluent
German - fluent
Polish - fluent
Russian - proficient