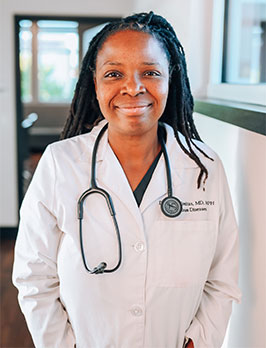 Dr. Defreitas attended medical school at University of Virginia in Charlottesville, Virginia. She completed her residency at Good Samaritan hospital in Phoenix, Arizona and her fellowship at University of California in Davis, California. She sees patients at the TCIDA office located in Fort Worth, Texas.
Dr. Defreitas has been awarded many honors and awards ranging from Kaiser's foundation hospitals award for excellence in teaching and certificate of excellence teaching in 2007 to America's top physician award in 2009.
Undergraduate
Place: University of Dallas, Constantin College
Year: 1993
Degree: B.A.
Major/ Program: Biology
Medical School
Place: University of Virginia
Year: 1998
Degree: M.D.
Place: Good Samaritan Hospital, Phoenix, Arizona
Major/ Program: Internal Medicine
Place: Good Samaritan Hospital, Phoenix, Arizona
Year: 2001
Major/ Program: Internal Medicine
Place: University of California, Davis, California
Year: 2004
Major/ Program: Infectious Disease
Place: American Board of Internal Medicine
Year: 2001
Place: American Board of Internal Medicine, Infectious Disease
Year: 2004
Place: State of Texas Medical License
Place: State of California Medical License
Place: State of Arizona Medical License
Women in Medicine
Infectious Disease Society of America