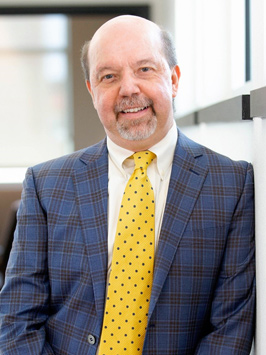 Dr. Mark Hupert has been practicing medicine since 1993 after he graduated from the University of Pittsburgh School of Medicine. During his residency at Case Western Reserve University / Hospitals of Cleveland on chilly Lake Erie he took an interest in Infectious Diseases and HIV. At that time, HIV was epidemic and many young persons were dying of a misunderstood disease. He then moved to Philadelphia where he trained at the Hospitals of the University of Pennsylvania. He received training under Dr. Neil Fishman in antimicrobial stewardship at a time when this field was in its infancy. He completed a year of research in infection control and assisted in a publication in coordination with Dr. P. J. Brennan and the CDC. He then moved to private practice, first in New Orleans, but then finding his way to Fort Worth where he is now pleased to practice at the Texas Centers for Infectious Disease Associates (TCIDA). Dr. Hupert has a wide array of interests but in particular finds satisfaction in helping persons with HIV, chronic hepatitis C, and chronic wounds. He participates in a wound care and hyperbaric clinic at Kindred Hospital where he tackles long standing, non-healing wounds including diabetic foot ulcers.
Dr. Hupert is now an active member of the staff at Methodist Hospital Dallas (MHD), and he is available for inpatient consultation on a range of diagnoses including sepsis, diabetic foot wounds, HIV and joint infections. He is pleased to be working with Drs. Julie Alexander, Leigh Hunter and Ed Dominguez. In cooperation with TCIDA's in-house pharmacy, Dr. Hupert is now available to provide outpatient infusion services to MHD. He is enthusiastic and looks forward to the growth of his practice in the area and developing a close relationship with the patients and staff of MHD. His role also includes the education and supervision of residents in training who are the future doctors of our community.
Dr. Hupert is proud to call Dallas his home where he lives with his husband Mark Lombard. He is an avid supporter of For Love & Art, an organization devoted to bringing the art world to those in hospice care. He also vibrantly supports the arts community and is proud to claim a world championship in competitive bridge.
Undergraduate
Place: The College of the University of Chicago
Year: 1988
Degree: B.A.
Major/ Program: Chemistry
Distinction: General Honors
Medical School
Place: University of Pittsburgh School of Medicine
Year: 1993
Degree: M.D.
Place: University Hospitals of Cleveland
Year: 1994
Major/ Program: Internal Medicine
Place: University Hospitals of Cleveland
Year: 1996
Major/ Program: Internal Medicine
Place: Hospital of the University of Pennsylvania
Year: 1998
Major/ Program: Infectious Disease
Place: American Board of Internal Medicine
Year: 2026
Place: American Board of Internal Medicine, Infectious Disease
Year: 2020
Place: State of Texas Medical License
Place: Hyperbaric certification
Year: 2007
Infectious Disease Society of America
Tarrant County Medical Society