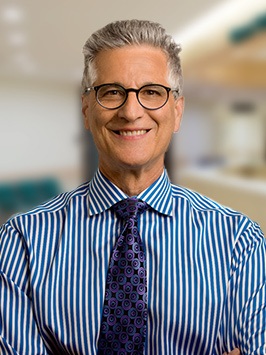 Daniel Barbaro MD is the founding physician and former president of Tarrant County Infectious Diseases Associates, which is now Texas Centers for Infectious Disease Associates.  Dr. Barbaro dedicated 35 years of his career to treating patients with illness related infections that are difficult to diagnose and treat including but not limited to HIV/ AIDS, transplants, wound care, surgical infections, diabetic infections, viral and bacterial infections.  
Dr. Barbaro graduated in 1981 with high honors and at the top 10 percent of his class from New York Medical College in Valhalla, New York. He concurrently received a Master of Science degree in nutritional biochemistry from Rutgers University. Dr. Barbaro completed an internal medicine internship at Albert Einstein Medical School / Montefiore Hospital in New York City in 1982 before moving to Dallas, Texas where he completed an internal medicine residency at Baylor University Medical Center in 1984 and an infectious disease fellowship at Southwestern Medical School in 1986. Dr. Barbaro remained at Southwestern Medical School from 1986 -1989 as an assistant professor where he opened and served as director of the first AIDS clinic at University of Texas Southwestern Medical School Parkland Hospital.
In 1989 Dr. Barbaro opened his private practice in Fort Worth, Texas. He received numerous honors and awards including the American Heart Association Mae Good Scholarship, the DIFFA / Dallas Lifetime Achievement Award for his contribution to the treatment of HIV and AIDS, and a second Lifetime Achievement award in Fort Worth, Texas for his contribution to the AIDS Outreach Center. He has consistently been featured as one of Fort Worth Magazine's "Top/Best Doctors" since the yearly award's inaugural year in 2011 until 2019. Dr. Barbaro was an investigator and / or sub-investigator on over 90 clinical trials and is a published author on a number of research papers in peer reviewed journals.
Dr. Barbaro retired from clinical practice in August 2020. Although his day to day presence is missed by patients and colleagues, his legacy and contributions continue to reverberate within the local medical community.
Undergraduate
Place: Hofstra University
Year: 1975
Degree: B.A.
Major/ Program: Psychology
Distinction: Phi Beta Kappa
Medical School
Place: New York Medical College
Year: 1981
Degree: M.D.
Distinction: Alpha Omega Alpha
Place: Albert Einstein Medical School, Montefiore Hospital
Year: 1982
Major/ Program: Internal Medicine
Place: Baylor University Medical Center
Year: 1984
Major/ Program: Internal Medicine
Place: University of Texas Southwestern Medical School
Year: 1986
Major/ Program: Infectious Disease
Place: Rutgers University
Year: 1976
Degree: M.S.
Major/ Program: Nutritional Biochemistry
Place: American Board of Internal Medicine
Year: 1984
Place: American Board of Internal Medicine, Infectious Disease
Year: 1986
Place: State of Texas Medical License
American Society of Parental & Enteral Nutrition
American Society for Microbiology
Infectious Disease Society of America
Tarrant County Medical Society
Texas Medical Association